The top 2 tilesets are the official tiles and what you see should always be up to date as they are linked straight from the patch directory.
default 16x16 set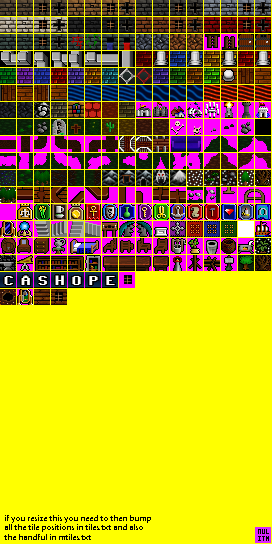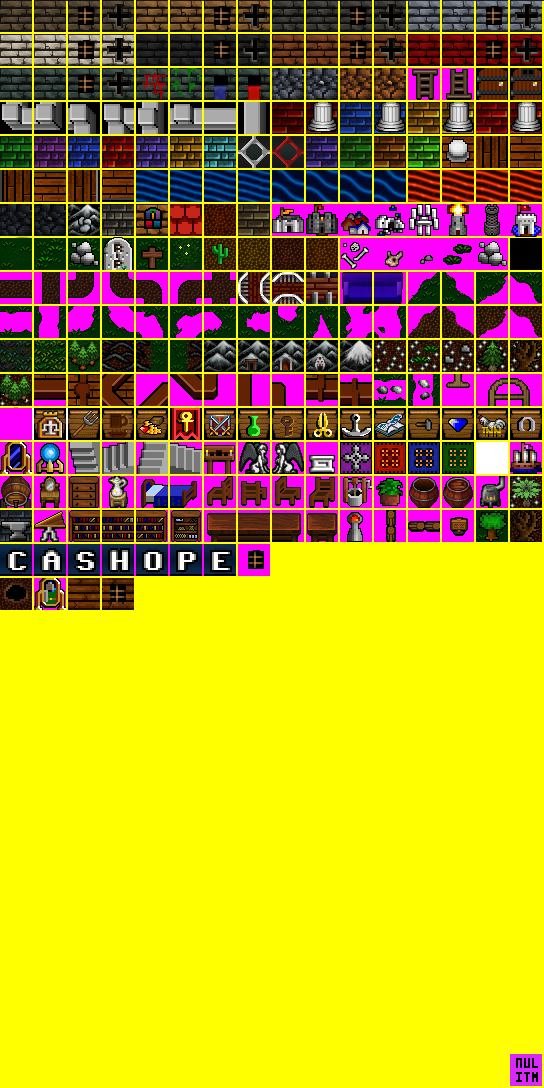 OUT OF DATE / NO LONGER SUPPORTED
These have have incorrect size and layout.
old 16x6 'black background / dotty ultimaish' etc - correct layout
estorrath video blue set
how to use
* the 16x tiles file must be named btiles20.png
* the 32x tiles file must be named btiles20.32.png
* back up your old files
* save the png in this post into you euo/pics directory - ensuring it is named correctly
* keep a backup!
* feel free to make mods
* if euo patches then both btiles20.png and btiles20.32.png will be overwritten so I hope you made a backup!
*
NEW
- to actually enable the 32x set in euo there is now an option in the graphics display options in the f12 menu